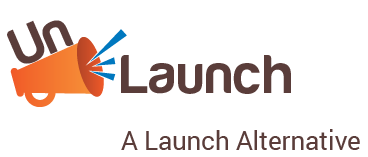 An innovative marketing approach for evolving experts ready for a new measure of success – never sacrifice fulfillment and enjoyment for money again!


#2 - Sincere & Generous
Don't be afraid to give your best stuff.

#3 - Choose Your Own Adventure
Match marketing strategies to your strengths.

#4 - Adapt
Evolve your message and timeline as you go.


#2 - Sincere & Generous
Don't be afraid to give your best stuff.

#3 - Choose Your Own Adventure
Match marketing strategies to your strengths.

#4 - Adapt
Evolve your message and timeline as you go.
This is not a learn it now and do it later or someday program
This is a learn it, do it, learn it, do it kinda program
Every week I will review what you create and give you feedback, so you keep going and know you are on the right track.
The end result will be your first of many UnLaunches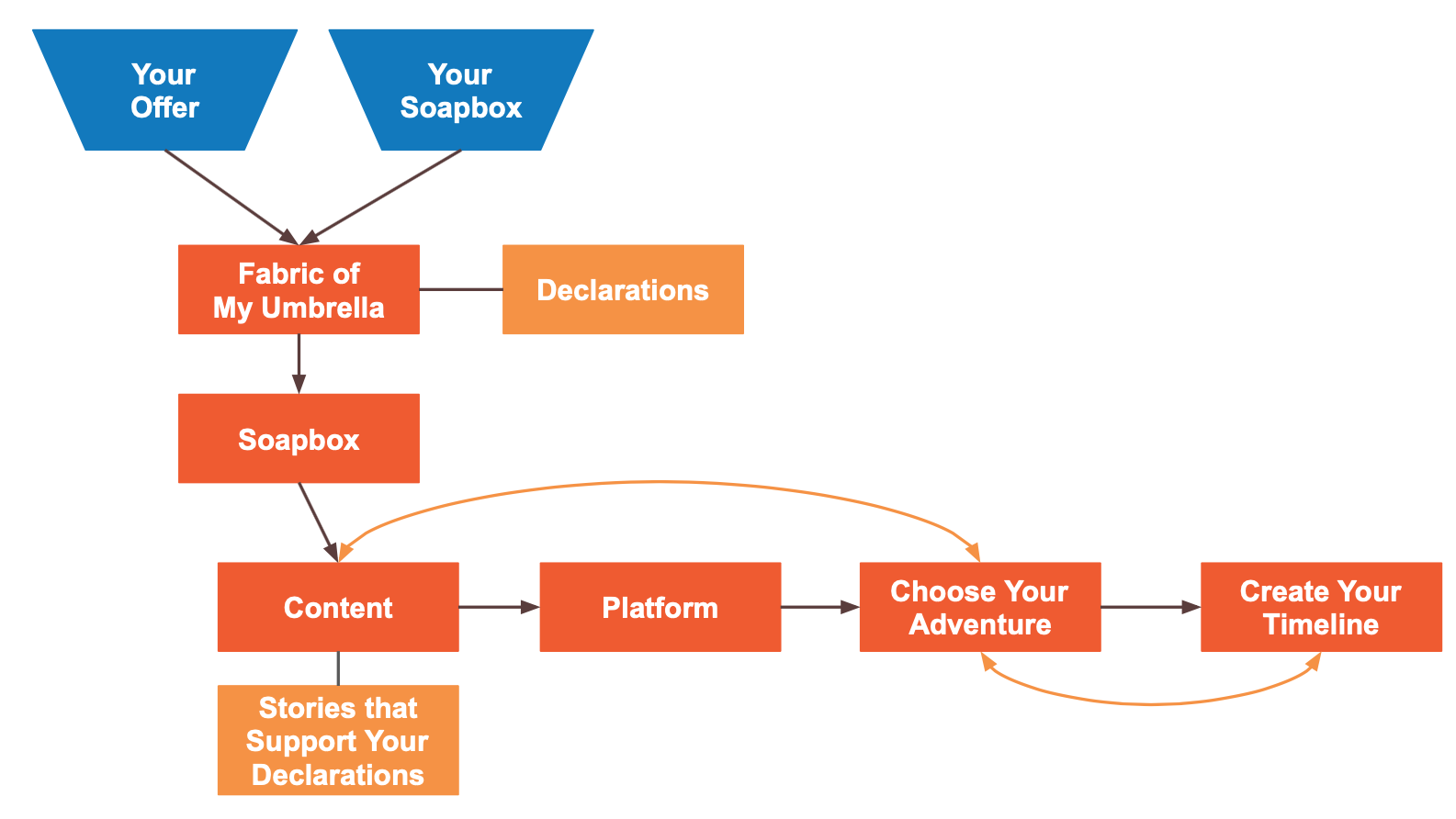 What is the UnLaunch Incubator?
The Incubator refers to a process of "learning and doing" while also unlearning long-held beliefs about what marketing should look like and the "right" way to do it.

You create your UnLaunch with me as your partner and with my feedback and coaching every step of the way.
Afterwards, you will have a new way of getting out there and getting clients that you enjoy, and you can use this forever as you evolve and are inspired by new soapboxes and offerings. The UnLaunch approach is timeless.  
We will walk through the UnLaunch Framework step-by-step from claiming your Soapbox & Declarations to the Choose-Your-Own-Adventure Map.  
I am by your side the whole way from flowing with your Timeline creation, delegating to team member(s), leading your first Generous Interactive Event, having Authentic Strategy Session conversations and getting new clients.   
Along with the UnLaunch framework you get these key trainings and templates: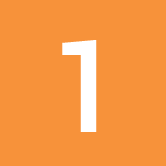 The Authentic Strategy Session (TASS) Training & Templates
(nickname: The UnStrategy Session)
How to make a TASS Offer anytime, anywhere

What key points to hit in the TASS Conversation so you are giving value and being transparent about the process
How to create a custom set of screening questions to ask prior to getting on the phone so you can hit-the-ground-running  knowing you are talking to a qualified person.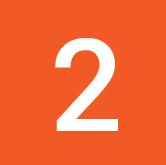 The Generous Interactive Events (GIE) Training & Templates
(nickname: The UnWebinar)
What to name it so it's clearly a high-value event…for free
How to structure the content to give value and position the TASS Offer
Key facilitation tips & tricks to create interaction
When and how to give your call to action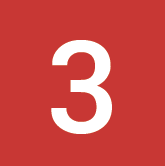 Cash Through Clarity (CTC) Marketing Message Program
All the words that you will need for all of your marketing.
How to claim your Ideal Aligned Client
How to write Headline Questions of Attraction
Communicating the outcome of your program with Juicy Benefits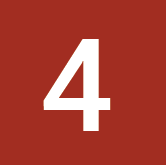 Essential Marketing Templates
Create marketing that feels good, structured for your strengths and preference & easy to implement
Marketing Templates to streamline implementation with your team
Examples from successful UnLaunch campaigns to inspire your creativity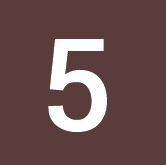 Adding Team & Tech How To's
Wondering what team members you need? We'll identify what your unique needs are right now and take steps to find support… together!
Wonder what systems you need? We'll assess your future needs and determine the best solutions.

We will explore resistance and fears to technology and work together to get you ready to UnLaunch.

You will get feedback on your emails, graphics, opt in pages and more while you build your new marketing experience.

This is a marketing method completely customized to suit you –
no more one size fits all system.
Everything on your terms.
You choose the time frame – a short two-week experience, a quarter or even a year-long plan.
Leverage your strengths and pick your preferences.
You will feel:
Fully expressed
Generous
Authentic
Like you are helping people, not just marketing
Confident you have a way, your way, to get out there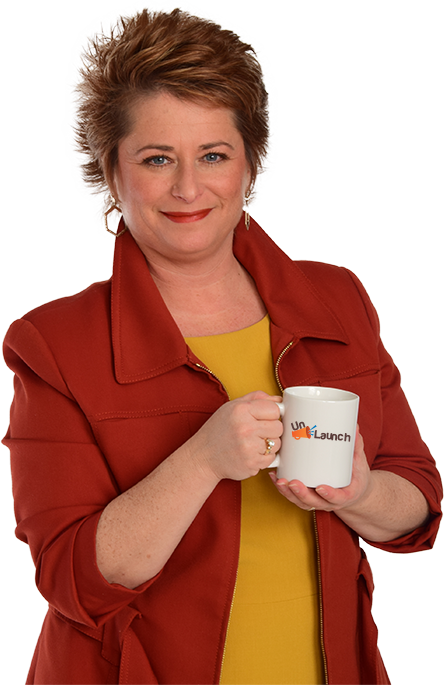 Let's talk if you want to see if it's a fit
You need to be ready to claim your expertise & take a stand  
We will see if you have a soapbox to fuel it
We will see if you are ready for a new way of BEING in your marketing and your business
You need to be ready to unlearn and stop what isn't working for you
You need to be willing to invest in yourself and in your mission
It requires significant skin in the game – yes, we have payment plans to make it manageable.
When we talk we will determine if the ROI for the Incubator is available to you. 
For example:
Is not "getting out there" a significant way you are holding your mission hostage?
Do you have the necessary resources in place to implement?

(This is not a done for you program.

 

This is a "teach you to fish" program.)
Do you have offer clarity?
I'm happy to talk with you even if you have a concern about the money.  At the very least you will know if you have a soapbox to fuel an UnLaunch and if you are ready let go of past shit that might be holding you back.
Do I need a list?
No, you don't need a big list to do an UnLaunch. First of all, a list of any size will be maximized by this process. Even just 100 contacts. Your Generous Interactive Event or high-quality freebie will be your "list builder" or "Lead Magnet" and bring new people into your world. If you do not currently have any list at all, we usually see a need for utilizing social media or joint venture partnerships. So if you don't have a list and also hate all social media platforms this may not be a fit for you.
Do I need a website?
No, you don't need to have a full on, multiple page, beautiful website to do an UnLaunch. However, you will want to have a one page website utilized as an Optin page (sometimes called a Squeeze Page). This is used to invite new people not currently on your list to your Generous Interactive Event. This is something a Virtual Online Marketing Assistant can do.
Do I need a team?
Yes, we believe you will want implementation support. I recommend that even if you have done everything yourself up until now concerning your online marketing, that you will want to hire somebody to help you implement your UnLaunch. This will allow you to enjoy expressing your Soapbox and be in a more creative mode. And get going A LOT quicker.
Do I have to use social media?
No, you do not have to use social media unless you want to. You get to choose your UnLaunch adventure. However, even choosing one platform like LinkedIn would be enough. If you are a "no" for social media you will need to have some type of mailing list or joint venture relationships to help get the word out about your Generous interactive events.
How much is it?
Because this is a highly curated invite-only program, we do not discuss investment upfront. You will learn about that on your interview if it's a match. However, we will say that it is a higher-end program limited to 10 people per Incubator, and we are open to creating payment plans.
The Unlaunch is NOT
An Old School Launch
Artificial urgency
Quantity vs. quality
Limiting access to create scarcity
Automation used to simulate intimacy
Rigid & scheduled
Over-produced & expensive
Push content & create noise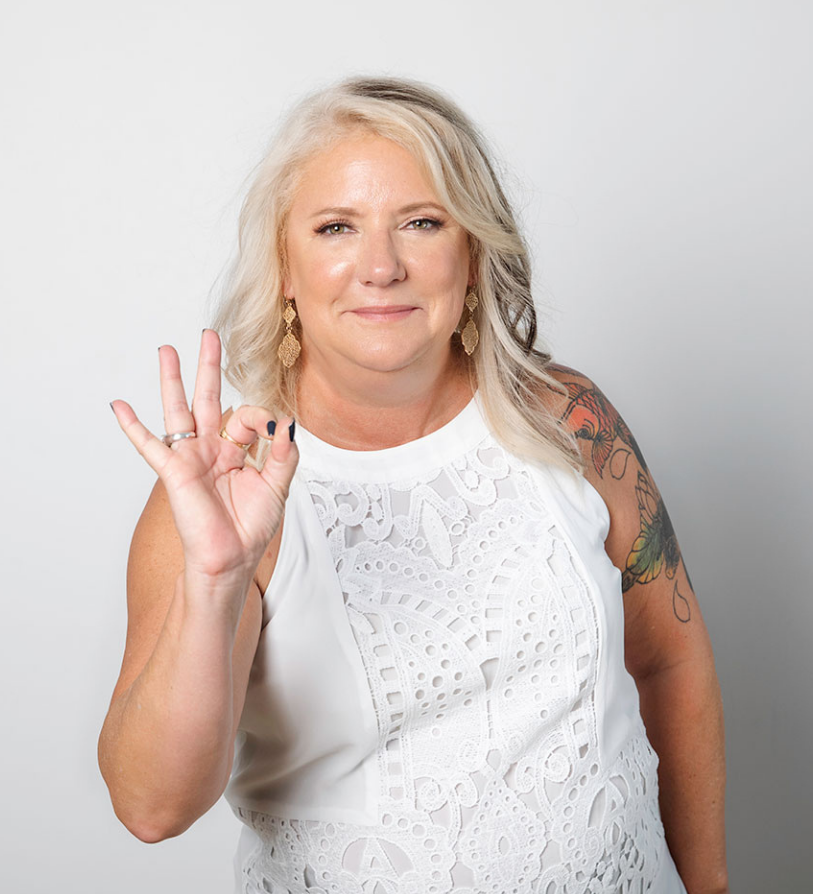 "I hate marketing. I don't know how many times I said that. I felt so frustrated with all the 'how-tos' that felt inauthentic and even manipulative. And then I participated in Lisa's UnLaunch Incubator. Cue the angels singing! Using UnLaunch makes me feel like I'm not marketing because 1) It's authentic, 2) I get to talk about stuff I want to talk about anyway, 3) I don't have to put all my eggs in one basket – the UnLaunch can literally keep going until it's purpose is served and 4) I don't have to do anything I don't want to do. If you're sick of trying to figure out marketing, stop. Check this out, it could be the thing that shifts your marketing – and your business – forever."
Lynda Fletcher – Breakthrough Catalyst, boombreakthrough.com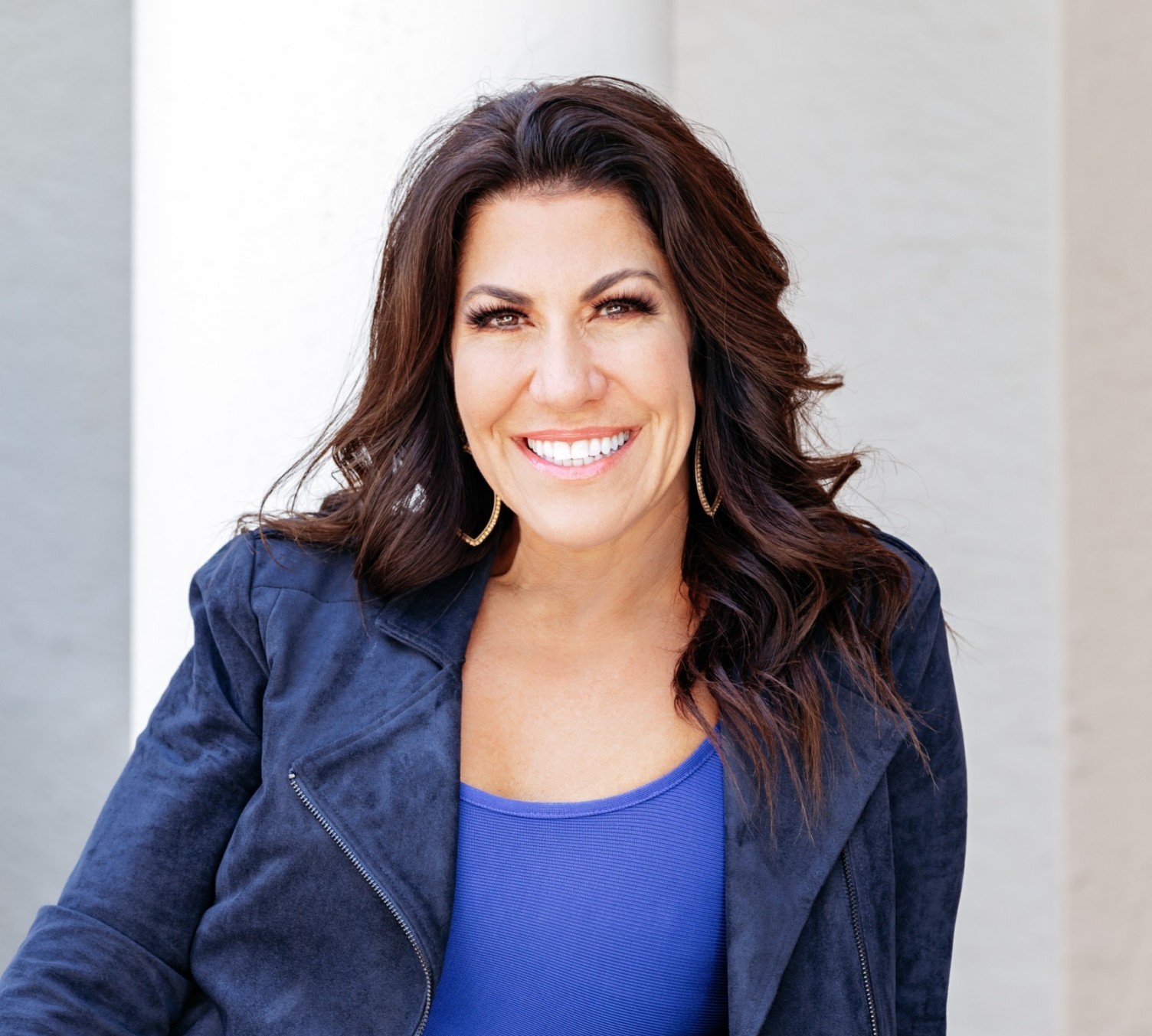 "For the last 10 years, Lisa Cherney has helped my VIP mastermind clients get pointed in the right direction quickly. What Lisa teaches is essential for EVERY business and the best part is, she mentors with heart and with the wisdom that comes from having tested it all out over and over again in her own super successful business!"
Lisa Sasevich – Queen of Sales Conversion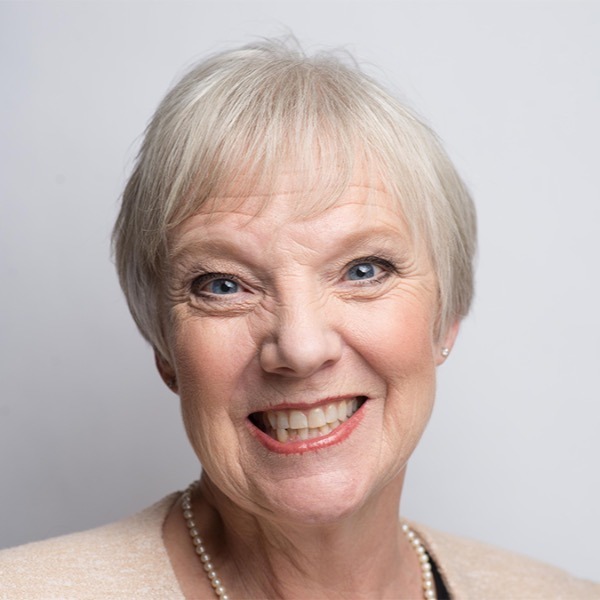 "Lisa helped me to increase my confidence and ability to communicate what I need to, to the people I want to work with … rather than just anybody who gave me a call. I doubled my income and my WHOLE mindset changed. This is MY business now."
Mary Schmid – NSA Minnesota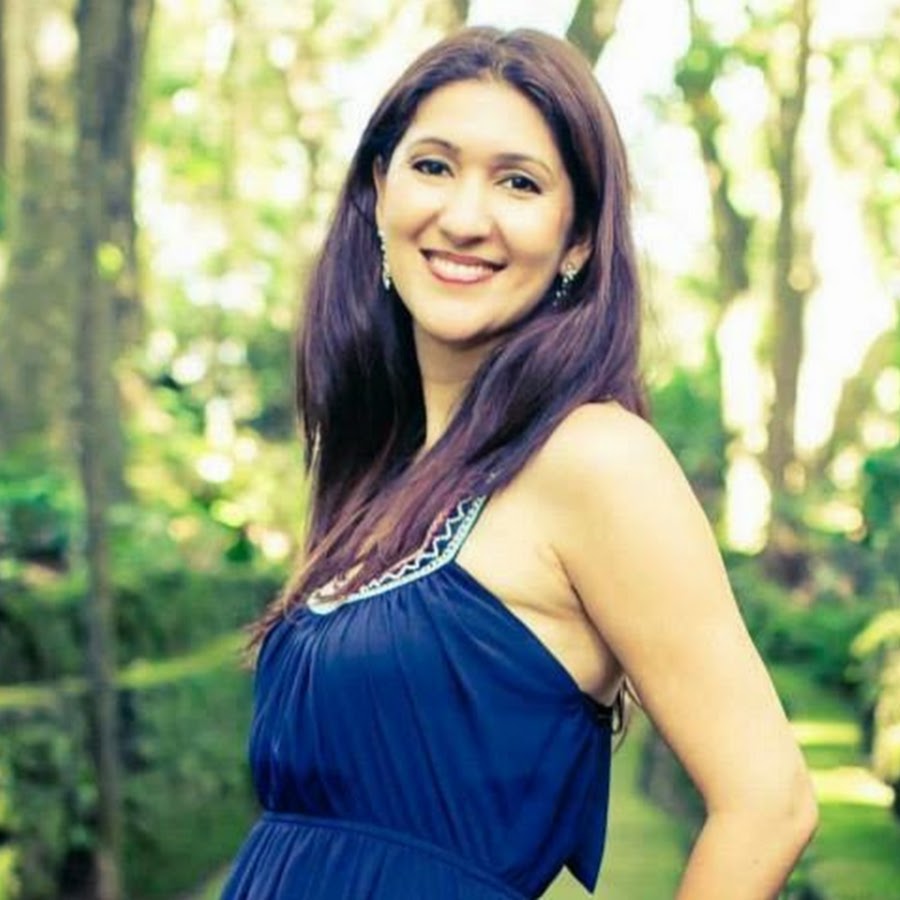 "I wasn't looking for Lisa, but I heard her on a podcast…and her message spoke to me. Since working with Lisa, my income has tripled…one of the biggest benefits of working with Lisa is all this free time I now have and I am making a lot more money."
Shalini Yamdagni – Founder of EFT Thailand, Magical Pain-Free Living